3 tags
NOW SHOWING: 'Deep Blue Sea' thru 5.10
THE DEEP BLUE SEA: UK 2012, 35mm, Color, 98 minutes SHOWTIMES 5/4-10: 5:00p | 7:15p | 9:30p [ 2:30p - SAT/SUN ] [ NO 9:30p SHOW SUN ] Master chronicler of post-War England, Terence Davies (The Long Day Closes, The House of Mirth) directs Rachel Weisz as a woman whose overpowering love threatens her well-being and alienates the men in her life. In a deeply vulnerable performance, Rachel Weisz...
2 tags
Events: Record Store Day Extravaganza - Sat. 4.21
Lo Yo Yo Stuff and Just Off the Radar present a special free screening of VINYLMANIA, a new documentary about the growing passion for vinyl records in the age of the internet. A journey through life and love for music, the film that explores the fascination that makes vinyl a legendary object. It is about a search for an identity, a cry against the fast-consuming hi-tech society. Because vinyl...
2 tags
Now Playing: "Pina" thru 4.19
PINA: Germany 2011, 35mm, Color, 106 minutes ONE WEEK ONLY! SHOWTIMES 4/13-19: 5:15p | 7:30p  "As Wenders films some of Bausch's most celebrated productions, he is able to give his images an extraordinary depth of focus. Dancers float in front of us, or race out of the shadows. A feature doc about an avant-garde German choreographer who died two years ago doesn't seem like a...
2 tags
Happy Birthday to Ciné!
APRIL 12 -MAY 17 It has been 5 wonderful years since opening in 2007. Come celebrate with us as we present a special series of five classic 35mm films that we love - almost as much as we love you. Featured April showings include Cinema Paradiso, Purple Rose of Cairo, and Inglorious Bastards. EVENING ADMISSION: $9 - GENERAL | $7 - STUDENT Want to get us a sweet birthday gift? Like us on...
3 tags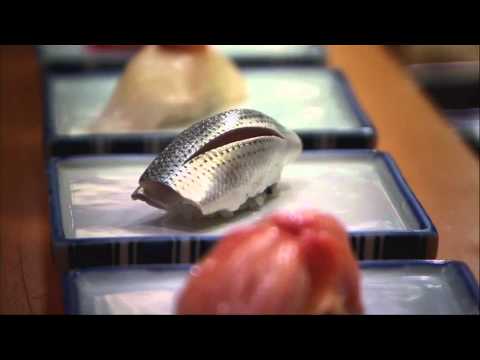 4 tags
Events: ECOFOCUS Film Festival 3.23-31
If you couldn't make it out this weekend, have no fear. Showings all this week AND next weekend. Check out the festival schedule here! Click on photo for more info! Welcome to the fourth annual ECOFOCUS FILM FESTIVAL! EcoFocus is a celebration of environmental films in Athens, GA that seeks to push the usual boundaries of "environmental" by screening diverse films that...
3 tags
Coming Soon: "Into the Abyss" 3.22 (that's...
SNEAK PREVIEW & INDIE FILMMAKER FUNDRAISER - THURSDAY 3/22  RECEPTION @ 6:00p | SCREENING @ 7:30p  ADMISSION: $10 - A PORTION OF PROCEEDS TO BENEFIT THE CORPUS FILM PROJECT  A special sneak preview of this new documentary film from legendary director Werner Herzog, along with a special screening of JERRY, an award winning short documentary film from Athens native Jeff Reynolds, profiling...
Events: ECOFOCUS FILM FESTIVAL PREVIEW PARTY on...
Welcome to the fourth annual ECOFOCUS FILM FESTIVAL! EcoFocus is a celebration of environmental films in Athens, GA that seeks to push the usual boundaries of "environmental" by screening diverse films that explore meanings and possibilities for what it is to be alive on our planet today. This Friday, join us in the CinéLab for a EcoFocus Festival Release Party!  Enjoy drink...
2 tags
Events: VHS:Videographer's Hella-Big Show on 3.1
Come out tonight and see local student work! Braindead Genious presents the VHS: VIDEOGRAPHER'S HELLA-BIG SHOW - giving amateur, aspiring and professional filmmakers a local stage to showcase their original work on the big screen once a month - for submissions and more info contact: thevhs.athens@gmail.com SHOWTIMES: 10:00p - THU 3/1 ADMISSION: FREE
Coming Soon: 'A Separation' 3.9-3.15
A SEPARATION: Iran 2011, 35mm, color, 123 minutes Winner of the Academy Award for Best Foreign Language Film and nominated for Best Original Screenplay, A SEPARATION is a compelling drama set in contemporary Iran, about the dissolution of a marriage. Simin wants to leave Iran with her husband Nader and daughter Termeh. Simin sues for divorce when Nader refuses to leave behind his...
4 tags
Now Playing: "Hugo" thru 3.8
HUGO: USA 2011, 35mm 2D, color, 126 minutes SHOWTIMES THRU 3/08: 4:45p [ 2:00p - SAT/SUN ]  WINNER: 84th Annual Academy Awards: Best Cinematography, Art Direction, Visual Effects, Sound Editing, and Sound Mixing (Also Nominated: Best Picture, Director, Adapted Screenplay, Cinematography, Costume Design, Editing, and Original Score) Throughout his extraordinary career, Academy Award-winning...
4 tags
Coming Soon: "Albert Nobbs" 2.24
ALBERT NOBBS: UK 2011, 35mm, color, 113 minutes SHOWTIMES 2/24-3/01: 4:30p | 7:00p | 9:30p [ NO 9:30p SHOW SUN ] Six-time Academy Award nominee Glenn Close co-wrote and stars in this emotional and thought-provoking tale based on the short story "The Singular Life of Albert Nobbs" by author George Moore, centering on the experiences of a 19th century Irish woman who poses as a man in...
1 tag
GET EXPOSED! FILMATHENS NETWORKING EVENT -...
  Come out and network with film industry professionals and supporters of local film, media and commercial production. This is a great opportunity to meet other filmmakers, build up your contact list, find enthusiastic crew, and spread the word about your projects. More info about Film Athens at filmathens.net SHOWTIMES: 6:00p - 8:30p - WED 2/29 ADMISSION: FREE
4 tags
Coming Soon: "Oscar Nominated Animated Short...
OSCAR NOMINATED ANIMATED SHORT FILMS 2012: Various 2011, Digital, Color, 79 minutes SHOWTIMES 2/17-23: 5:30p  ANIMATED FILM DESCRIPTIONS BELOW - SEE LIVE ACTION PROGRAM HERE  A MORNING STROLL [ UK, 7min, Dir: Grant Orchard ] When a New Yorker walks past a chicken on his morning stroll, we are left to wonder which one is the real city slicker. DIMANCHE / SUNDAY [ Canada, 9min, Dir: Patrick Doyon...
4 tags
Now Showing: 'The Artist' thru 2.23
THE ARTIST: France 2011, 35mm, Black & White, 100 minutes SHOWTIMES THRU 2/23 5:15p | 7:30p | 9:45p [ 3:00p - SAT/SUN ] [ NO 9:45p SHOW SUN ] GUEST SPEAKER: CineClub UGA presents Film Studies Professor Richard Neupert who will lead an informal discussion following the 7:30p screening on Thursday 2/16 Click the picture for more info! A heartfelt and entertaining valentine to classic American...
5 tags
NOW SHOWING: 'Shame' thru 2.16
GUEST SPEAKER: CineClub UGA presents Film Studies Professor Antje Ascheid who will lead an informal discussion following the 7:15p screening on TONIGHT! Come out and participate in the open discussion! SHOWTIMES 2/3-9: 5:00p | 7:15p | 9:45p [ NO 9:45p SHOW SUN ] Click photo for showtimes and more info! British director Steve McQueen's mesmerizing companion piece to his 2008 debut,...
3 tags
Cine Classic: 'Double Indemnity' thru Feb. 3
PART OF THE WINTER CLASSIC FILM NOIR SERIES WITH INTRODUCTION BY GUEST SPEAKER ANTJE ASCHEID AT 7:30p SHOWTIMES: 7:30p & 9:45p - WEDNESDAY FEBRUARY 1  Directed by Billy Wilder and adapted from a James M. Cain novel by Wilder and Raymond Chandler, Double Indemnity represents the high-water mark of 1940s film noir urban crime dramas in which a greedy, weak man is seduced and trapped by a...
1 tag
CinéKids Matinees: "The Muppets" thru 2/2
DIRECTOR: DISTRIBUTOR: CAST James Bobin Disney Kermit the Frog, Miss Piggy, Fozzie Bear, Gonzo, Amy Adams, Jason Segel, Chris Cooper  SHOWTIMES THRU 2/2: 5:15p [ ALSO: 3:00p - SAT/SUN ]  SYNOPSIS: On vacation in Los Angeles, Walter, the world's biggest Muppet fan, and his friends Gary (Jason Segel) and Mary (Amy Adams) from Smalltown, USA, discover the nefarious plan of oilman Tex...
3 tags
Events: Classic Film Noir Series -...
Cine presents a special winter series of films from Hollywood's classic film noir period on 35mm prints when available, and with special guest speakers introducing each screening. Keep a look out for special dates or visit the Ciné Athens site here. ADMISSION: $9 - GENERAL | $7 - STUDENT
5 tags
Coming Soon: "Young Adult" 1.27
Charlize Theron plays Mavis Gary, a writer of teen literature who returns to her small hometown to relive her glory days and attempt to reclaim her happily married high school sweetheart (Patrick Wilson). When returning home proves more difficult than she thought, Mavis forms an unusual bond with a former classmate (Patton Oswalt) who hasn't quite gotten over high school, either. This dark...
7 tags
Now Playing: "Carnage" thru 1.26
NOMINATED: Golden Globe Awards: Best Actress: Jodie Foster and Kate Winslet A razor sharp, biting comedy centered on parental differences. After two boys duke it out on a playground, the parents of the "victim" invite the parents of the "bully" over to work out their issues. A polite discussion of childrearing soon escalates into verbal warfare, with all four parents...
4 tags
Now Playing: "My Week With Marilyn" thru 1.26
Everyone's talking about it, now you have to see it! WINNER: Golden Globe Awards: Best Actress: Michelle Williams NOMINATED: Golden Globe Awards: Best Motion Picture, Best Supporting Actor: Kenneth Branagh WINNER: Hollywood Film Festival 2011: Actress of the Year: Michelle Williams WINNER: Palm Springs International Film Festival 2012: Desert Palm Award: Michelle Williams WINNER: Washington...
2 tags
NOW SHOWING: 'Martha Marcy May Marlene' thru 11.23
Showtimes: 5:15p | 8:15p (also, 2:30p Sun) WINNER: 2011 Sundance Film Festival: Directing Award: Dramatic: Sean Durkin A powerful psychological thriller starring Elizabeth Olsen as Martha, a young woman rapidly unraveling amidst her attempt to reclaim a normal life after fleeing from a cult and its charismatic leader (John Hawkes). Seeking help from her estranged older sister Lucy (Sarah...
2 tags
Watch
The third Olson emerges in her acclaimed role in Martha Marcy May Marlene. Check out her interview with Jimmy Fallon.
2 tags
NOW SHOWING: 'Take Shelter' thru 11.23
Showtimes: 5:30 | 8:30 (*also 2:30pm Sun) WINNER: 2011 Cannes Film Festival: Critics Week Grand Prize & SACD Award Best Feature  WINNTER: 2011 Hollywood Film Festival: Hollywood Breakthrough Award - Actress of the Year: Jessica Chastain Curtis LaForche lives in a small Ohio town with his wife Samantha and six-year-old daughter Hannah, who is deaf. Money is tight, and navigating...
4 tags
Coming Soon: "The Iron Giant"
November 11-17 | 5:00pm (also, 3:00pm Sunday) THE IRON GIANT follows the incredible adventures of young Hogarth Hughes who late one night discovers and befriends an enormous robot fallen from the stars. But now Hogarth has a very big problem: how do you keep a 50-ft tall steel-eating giant a secret - especially when there's a nosy government agent asking questions and the combined land, sea...
3 tags
Events: Mother Nature's Child
Thursday, November 10 | 7:00pm ADMISSION IS FREE The Institute for Wild Intelligence is an Athens-based educational organization whose mission is to create a healthy and vibrant society by connecting people to nature, community and self. host a screening of MOTHER NATURE'S CHILD: GROWING OUTDOORS IN THE MEDIA AGE, a film that highlights the growing trend of "nature-deficit...
2 tags
Events: Georgia Review Poetry Reading
WEDNESDAY NOVEMBER 9 SHOWTIMES: 7:00p - WED 11/9 ADMISSION: FREE THE GEORGIA REVIEW and THE GEORGIA POETRY CIRCUIT present acclaimed father and son poets WILLIS AND TONY BARNSTONE. Books by both writers will be available for sale courtesy of Byhalia Books. WILLIS BARNSTONE has published many books of poems, most recently The Apocalypse (2000) and Border of a Dream: Poems of Antonio...
5 tags
NOW SHOWING: '50/50'
Showtimes: Nov. 4 - 10 5:00p | 9:30p  *no 9:30 showing Sundays. AWARDS: WINNER: 2011 Aspen Filmfest: Audience Award Audience Favorite Feature: Jonathan Levine WINNER: 2011 Hollywood Film Festival: Hollywood Breakthrough Award: Actor of the Year: Joseph Gordon-Levitt SYNOPSIS: Inspired by a true story, 50/50 is an original story about friendship, love, survival and finding humor in unlikely...
6 tags
Watch
The star cast of The Big Year explain why birdwatching is fun. Showing: Nov. 4 - Nov. 10 | 7:15pm Steve Martin, Jack Black and Owen Wilson are at a crossroads — one is experiencing a mid-life crisis, another a late-life crisis, and the third, a far from ordinary no-life crisis. From David Frankel, the director of "The Devil Wears Prada", comes a sophisticated comedy about three friendly rivals...
4 tags
Events: Director Spotlight - Wong Kar Wai
TUESDAY NOVEMBER 8 | 7:00pm $9 - GENERAL | $7 - STUDENT Hong Kong-based filmmaker Wong Kar-Wai moves back and forth in time as he reexamines and amplifies the themes from his earlier film IN THE MOOD FOR LOVE in this offbeat romantic drama, 2046, a visually seductive reverie of memory and regret, refracted through a serial womanizer's experiences with six women, playfully merging past,...
3 tags
Cine Classic: 'Psycho' thru Nov. 3
Too old to go trick or treating tonight? Come enjoy the Hitchcock classic! Showing everyday at 9:45 pm. More info. In 1960, Alfred Hitchcock was already famous as the screen's master of suspense (and perhaps the best-known film director in the world) when he released PSYCHO and forever changed the shape and tone of the screen thriller. From its first scene, in which an unmarried...
3 tags
Now Showing: 'Restless' thru Nov. 3
Annabel Cotton (Mia Wasikowska) is a beautiful and charming terminal cancer patient with a deep felt love of life and the natural world. Enoch Brae (Henry Hopper) is a young man who has dropped out of the business of living, after an accident claimed the life of his parents. When these two outsiders chance to meet at a funeral, they find an unexpected common ground in their unique experiences of...
4 tags
Events: GONZORIFFIC UNDERGROUND HORROR SHOW
Showtime: 12:00 Midnight | Friday & Saturday 10.21 - 10.22 Admission: $5 Athens underground film making collective GONZORIFFIC celebrates its 10-year anniversary with a pair of midnight shows showcasing an all-new program of short films produced in town over the past 12 months. Scheduled works include the Ed Wood-inspired "Dr. Humpinstein's Erotik Castle", the stomach-turning "Bitter End",...
4 tags
Events: Monthly Late Show - 'The Room'
Showtimes: 12:00 Midnight | Friday & Saturday 10.21 - 10.22 Admission: $5 An American black comedy about love and passion, betrayal and lies. It depicts the depths of friendship and relationships in one's life and raises life's real and most asked question: "Can you ever really trust anyone?… Called the "best worst movie ever made," unintentional humor abounds in...
NOW SHOWING: 'Mysteries of Lisbon'
SHOWTIMES 10.21 - 10.27 | 4:30pm with 15 minute intermission Check out the site for more info, showtimes, reviews and trailer. Raul Ruiz's masterful adaptation of the eponymous nineteenth-century Portuguese novel (by Camilo Castelo Branco) evokes the complex intertwined narratives of Victor Hugo and Charles Dickens. The core story centers on Joao, the bastard child of an ill-fated romance...
5 tags
Events: Dinner + Movie Combo
with The National restaurant  Sundays + Mondays + Tuesdays $29 per person: one movie ticket, tapas and a two-course prix-fixe dinner [ dinner reservations: 706 549 3450 ]
6 tags
Now Showing: 'Drive' thru Oct. 20
Click for more info, showtimes, reviews and trailer. Ryan Gosling stars as a Los Angeles wheelman for hire, stunt driving for movie productions by day and steering getaway vehicles for armed heists by night. Though a loner by nature, Driver can't help falling in love with his beautiful neighbor Irene (Carey Mulligan), a vulnerable young mother dragged into a dangerous underworld by the...
2 tags
Die Hard 5!?
Die Hard 5 has officially been christened A Good Day to Die Hard and will open February 14, 2013. Thoughts? Good idea? Or Just another sign Hollywood is running out of ideas?
3 tags
Coming Soon: "The Future"
October 14th Click to view more info, showtimes, reviews and trailer. In her follow-up to ME AND YOU AND EVERYONE WE KNOW, internationally-acclaimed artist, author and filmmaker Miranda July returns with this story of a thirty-something couple whose decision to adopt a cat changes their perspective on life, literally altering the course of time and testing their faith in themselves and each...
6 tags
Now Showing: 'Crazy, Stupid, Love.' thru Oct. 20
At fortysomething, straight-laced Cal Weaver (Steve Carell) is living the dream-good job, nice house, great kids and marriage to his high school sweetheart. But when Cal learns that his wife, Emily (Julianne Moore), has cheated on him and wants a divorce, his "perfect" life quickly unravels. Worse, in today's single world, Cal, who hasn't dated in decades, stands out as the...
2 tags
Events: Director Spotlight - Woody Allen
This Tuesday, October 11 at 7:30 p.m. $9. General | $7. Students Both a seriocomic dissection of perpetually dissatisfied New Yorkers and an ode to the city itself, Woody Allen's 1979 MANHATTAN was ilmed in glorious black-and-white by ace cinematographer Gordon Willis, and set to a score of rhapsodic George Gershwin music. Part of this Fall's DIRECTOR SPOTLIGHT SERIES, with...
5 tags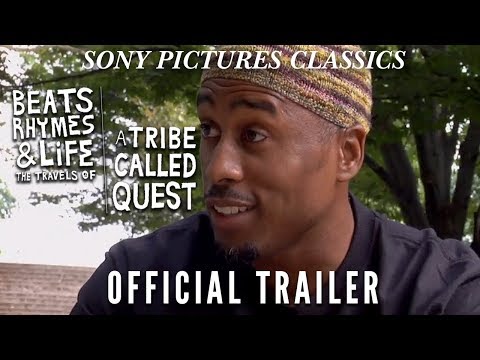 5 tags
Coming Soon: 'Beat Rhymes & Life: The Travels of A...
A documentary film directed by Michael Rapaport about one of the most influential and groundbreaking musical groups in hip-hop history. Having released five gold and platinum selling albums within eight years, A Tribe Called Quest has been one of the most commercially successful and artistically significant musical groups in recent history, and regarded as iconic pioneers of hip hop. The...
4 tags
Now Showing: 'The Whistleblower' thru Oct. 13
Inspired by actual events, this ripped-from-the-headlines thriller follows Kathy (Academy Award® winner Rachel Weisz), an American police officer who takes a job working as a peacekeeper in post-war Bosnia. Her expectations of helping to rebuild a devastated country are dashed when she uncovers a dangerous reality of corruption, cover-up and intrigue amid a world of private contractors and...